ATTENTION COMPETITORS: Tag #YETIJNRS to have your posts shared by Surfing Australia, mySURFtv and other event sponsors.
ATTENTION COMPETITORS: Please prepare your surfboard surface before applying round stickers to avoid peeling/sticker loss. Replacement stickers come at a cost, noted in the critical information.
All competitors, please take note: The Round 1 STICKER COLOUR IS YELLOW
All competitors, please take note: Stickers must be placed as per the rules below to be eligible to compete.
All competitors, please take note: Please familiarise yourself with the Critical Event Information, found HERE
KEY ROUND ONE DATES
Rd 1 – Sept 13 – Oct 3
Rd 1 judging – Oct 4 – 5
NOTE: Finalists announced via Surfing Australia press release and round recap video hosted by Mick Fanning and Final sticker colour announced on press release – Oct 5th at 5pm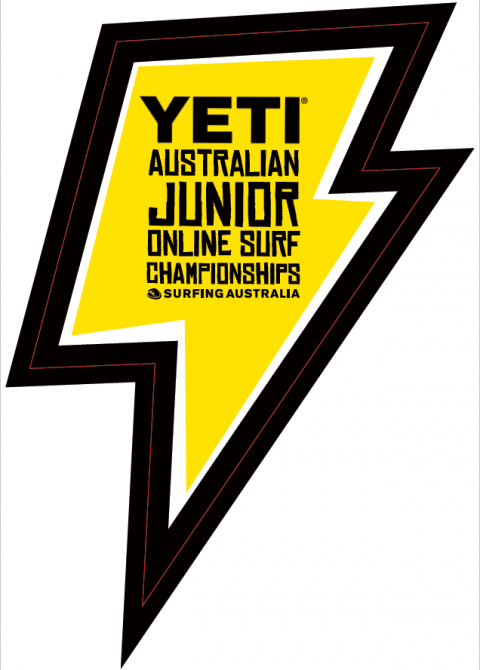 All competitors, please take note: Judging criteria can be found HERE
The 2021 YETI Australian Junior Online Surf Championships is proudly supported by YETI, mySURFtv, Surfing New South Wales, Surfing Queensland, Surfing Victoria, Surfing Western Australia, Surfing South Australia and Surfing Tasmania.
For more information visit www.australianjunioronlinesurfchampionships.com
NOTE: Entry into all events is optional and the choice to compete is on the competitor, Surfing Australia and all State branches urge competitors to stay safe during this time and that there will be plenty of opportunities to obtain counting results on the national rankings and to please adhere to Public Health orders in place in your respective LGA or State.
NOTE: All Surfing Australia events and event dates are subject to change. Surfing Australia strictly adheres to any Federal Government directive regarding the current COVID-19 pandemic.